Welcome to the page of
Maria Platis
$3,515.48
Raised to Goal of
$50,000.00

Together we have raised over $27,000!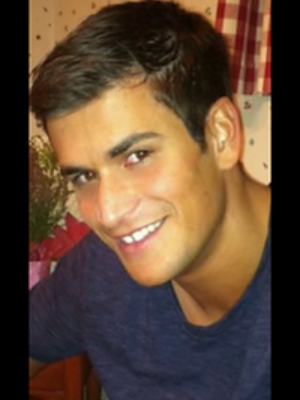 In Memory of our son George
February 10,1990-
November 8, 2919
George was a true Heart Warrior. A fighter. He had his first closed heart at 4 days old on Valentine's Day! Many more surgeries and procedures followed, including open heart surgery at the young age of two years old. I lost track of how many times he was under anesthesia.
For all the current and future Heart Warriors we ask you to donate to our Miracle Maker page. No amount is too small. All donations made in Georgie's memory are appreciated more than we can say.
Because of Rady Children's Hospital we were able to have George as long as we did
View More
Fundraising Honor Roll
California Pizza Kitchen
$852
David and Diane Archambault
$500
Fr. Costas and Pres./Dr. Jeannie Constantinou
$103
Michael & Mary Platis
$103
In support of The Platis Family
$100
Christy Beckner (Elle's Mom)
$100
Greg and Dorothy Kostas
$100
Kristine and Jose Cetale
$51
Donations to my page support Heart Institute Support Groups.
Donations to my page support critical cancer support programs at the Peckham Center for Cancer and Blood Disorders at Rady Children's.
Other
If you think this page contains objectionable content, please inform the system administrator.